Fan Art!
on
December 19, 2015
at
2:22 pm
A couple of cartoonist friends of mine on Twitter kindly gifted me some fan art, both of T-Bone! Jon Esparza, besides being a fantastic cartoonist, is extremely supportive of all of the web cartoonists on Twitter. His hilarious and funny cartoons "Bubble Fox" and "Peppertown" can be found at his blog, Jon's Crazy Stuff, here.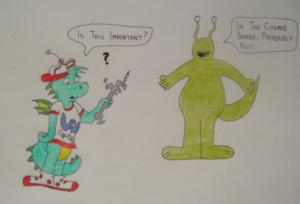 Culinary Artist is a fellow friend on Twitter. You may notice that he also playfully replaced the Red Wings logo with the Capitals, har har. 😉
Any fan art is welcomes and appreciated! You can send any fan art through the websites contact page, or Dana@GalacticDragons.com, and I will display it on the website!